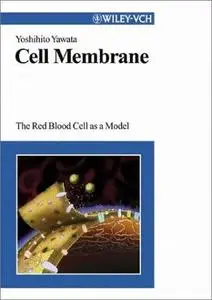 Yoshihito Yawata
Cell Membrane: The Red Blood Cell as a Model
Wiley-VCH | ISBN: 3527304630 | 2003 | 454 pages | PDF | 6.7 MB
This publication presents the structure and function of biological membranes to improve the understanding of cells in both normal and pathogenic states. Recently, vast amounts of new information have been accumulated, especially about pathological conditions, and there is now much evidence correlating genotypes and phenotypes in normal and disease states. This book surveys the most recent findings in research on the molecular biology, biochemistry, and genetics of the membranes of human red blood cells.