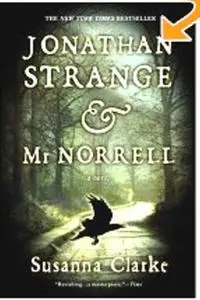 Susanna Clarke, Jonathan Strange and Mr. Norrell

Publisher: Bloomsbury | ISBN: 0 7475 7411 1 | 2004 Year | language: english | lit | 800 pages | 1,02 MB


Centuries ago when magic still existed in England, the greatest magician of them all was the Raven King. A human child brought up by fairles, the Raven King blended fairy wisdom and human reason to create English magic. Now at the beginning of the nineteenth century, he is barely more than a legend, and England, with its mad King and its dashing poets, no longer believes in practical magic. Then the reclusive Mr Norrell of Hurtfew Abbey appears and causes the statues of York Cathedral to speak and move. News spreads of the return of magic to England and, persuaded that he must help the government in the war against Napoleon, Mr Norrell goes to London. There he meets a brilliant young magician and takes him as a pupil. Jonathan Strange is charming, rich and arrogant. Together, they dazzle the country with their feats. But the partnership soon turns to rivairy. Mr Norrell has never conquered his lifelong habits of secrecy, while Strange will always be attracted to the wildest, most perilous magic. He becomes fascinated by the shadowy figure of the Raven King, and his heedless pursuit of long-forgotten magic threatens, not only his partnership with Norrell, but everything that he holds dear. Elegant, witty and utterly compelling, Jonathan Strange and Mr Norrell creates a past world of great mystery and beauty that will hold the reader in thrall until the last page.
Download