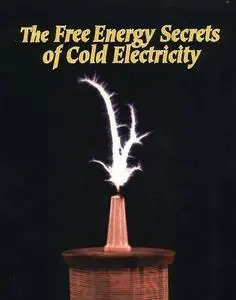 Interesting pseudo-science manual portraying attempts at creating free energy and perpetual machines!
http://rapidshare.de/files/23888529/LINDEMANN.part1.rar
5.00 MB
http://rapidshare.de/files/23888565/LINDEMANN.part2.rar
3.44 MB
You may like to have a look at my previous posts ALL in AvaxHome…
Wonderful build them yourself ...rms Robots - 4 Books in 1 post
Intriguing UFO Literature - 6 Books in 1 post
For robotics enthusiasts - Bui...4 Introductory books in 1 post
Fun with Paper and some David Blaine's magic thrown in as bonus!
Free Energy and Pertual Machin...gy Secrets of Cold Electricity
The Complete Patents Of Nikola Tesla
Original High Quality LOTR Collection - 4 Books in 1 Post!