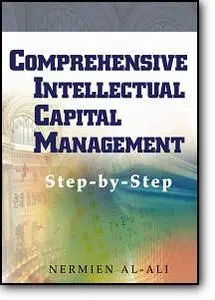 Nermien Al-Ali, «Comprehensive Intellectual Capital Management: Step-by-Step»
Wiley | ISBN 0471275069 | 2003 Year | PDF | 1,75 Mb | 288 Pages
Learn the fundamentals, practices and models of intellectual capital management with this essential resource. Providing a business-oriented, critical review of the definitions, practices, tools and models that are available today, its approach enables you to understand and retain the cutting-edge issues in the emerging field of intellectual capital management.

Includes a diagnostic tool that you can use to assess your position on the continuum of intellectual capital management and leverage your competitive advantage
Provides plenty of real-life examples and case studies, including Dow Chemical and American Skandia
Offers checklists for steps required for the three main processes of intellectual capital management: knowledge, innovation and intellectual property management . . . and more!
Password
:
www.AvaxHome.ru
Download from Rapidshare
Бонус | Bonus
My other uploaded eBooks (1900+) - links and descriptions
Другие книги, закаченные мной (более 1900) - ссылки и библиографические данные
New!
version 6 (May 03 2006) [1,1 Mb] | Format: txt
Download eBooks list from Mytempdir
Download eBooks list from Rapidshare
If you need a book from the list but the link doesn't work
anymore, send me a message. Also write me about dead links in my other posts, please.
Если Вам необходима книга из списка, а ссылка на нее не работает, то отправьте мне сообщение. Также пожалуйста отправляйте мне сообщения о нерабочих ссылках в моих постах.