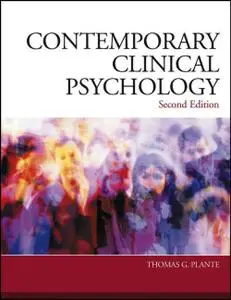 Thomas G. Plante, Contemporary Clinical Psychology, 2Ed.
John Wiley & Sons | ISBN 0-471-47276-X | 2005 | 648 Pages | PDF | 6.29 MB
This new edition provides the reader with the latest developments in clinical psychology. An excellent text for introducing and motivating students' to become well informed consumers of clinical psychology information. Every chapter provides valuable information for mental health students entering the profession.
- Gerardo D. Canul
This is an excellent comprehensive account of the field of clinical psychology. It has both breadth and depth of coverage and is well written and well organized.
- Paul L. Wachtel