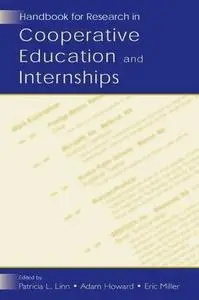 Handbook for Research in Cooperative Education and Internships
edited by Patricia L. Linn, Adam Howard, Eric Miller
Lawrence Erlbaum Associates | ISBN: 0805841210 | 2004 | 460 pages | PDF | 22.8 MB
This Handbook is designed to help cooperative education and internship professionals and employers design, carry out, and disseminate quality research and evaluation studies of work-based education. It offers examples of current, leading-edge studies about work-based education, but with a practical twist: The chapter authors frame their studies within a specific key research design issue, including finding a starting point and a theoretical framework; fitting research into one's busy practitioner workload; deciding on particular data-gathering methods and an overall methodological approach; integrating qualitative and quantitative methodologies; and disseminating results. Also addressed are questions and concerns that are relevant throughout the course of a research project: the use of theory in research; the role and relationship of program assessment to research; and ethical considerations in research.