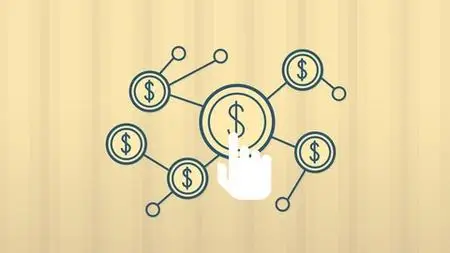 CPA Marketing Strategies and Tips for Complete Beginners
Video: .mp4 (1280x720, 30 fps(r)) | Audio: aac, 44100 Hz, 2ch | Size: 255 MB
Genre: eLearning Video | Duration: 19 lectures (1 hours, 5 mins) | Language: English
How to run your own home business using CPA marketing in less than 30 days with zero experience or technical skills.
What you'll learn
A proven step-by-step blueprint to build your online business with CPA marketing quickly and correctly.
Drive multiple channels of highly converting traffic (both desktop and mobile) and profit massively with CPA offers.
Requirements
Burning desire to achieve success
Willingness to take actions and overcome challenges
Follow the proven method closely for fast results
Description
**The course's content is completely updated and structured to help you achieve incredible results with CPA Marketing in 2016! Take action and make this your best year ever**
UPDATE: 4950+ students learning and interacting with each other!
I will offer Skype support to every student who asks for it. If you have a problem/question, send me a private message and we will set a time for the call.
––––––––––––––––––––––––––––––––––––––––––––––––––––––-
Would you like to learn how to drive converting traffic to any CPA or affiliate offer in a matter of minutes and generate commissions around the clock?
Would you like to start earning money from the comfort of your home?
Can you follow the easy instructions I will lay down for you in order to set up your very own profitable business?
If you answered « Yes » to any of the questions above, congratulations! You have found your complete blueprint to CPA marketing.
CPA marketing is hands down the fastest way to get up and running in internet marketing, even for complete beginners.
In this course, we will teach and demonstrate every step of the process from picking CPA offers and CPA networks to setting up your first profitable Pay-Per-Click campaigns. We will also give you the method that will guarantee your approval into any CPA network.
The internet doesn't care who you are. Since this system works for us, it will work for you!
Allow us to take you by the hand and show you how to build and scale this profitable business.
We would like to remind you that our course comes with a 30 days « no questions asked » money back guarantee. You have a full month to learn and implement it, and if, for whatever reasons you are unsatisfied, just ask for a refund.
You take absolutely no risk!
You can get started immediately after you have taken our course. That means TODAY!
Plus, we will offer personal support to every student who asks for it. If you have a problem or question, send it to the course's discussion board, and I will personally answer it in less than 24 hours. With the support from us and your consistent actions, you will achieve the success you desire!
This is opportunity knocking on your door. Many have succeeded before, and we have too. With the information contained in this course, you could quit your job in a couple of months, if that's your dream.
Click the "Take This Course" button now. That's your first step to building a solid online income. Every minute that goes by without action is one less paycheck.
Who this course is for:
Only people who are serious about building an online business with CPA marketing. If you are looking for get-rich-quick schemes or shortcuts to success, this course is NOT for you. We are handing you the proven plan to build your cash cow online, but you will need to invest your time and effort to make it happen.
Beginner: You will learn the basics of CPA with this step-by-step easy-to-follow blueprint. As soon as you take actions, the results will prove to you that this method works extremely well.
Intermediate: If you are having certain success experimenting with CPA, use this blueprint to scale your business to double or triple the current size. We have updated it with a lot of tips and tricks to get highly targeted traffic that will convert for you.
Expert: If you are already successful with CPA marketing and built a six-figure business, you are probably applying all or most of the strategies shared in the course. So leave this opportunity to others who will in turn take massive actions and achieve massive results.