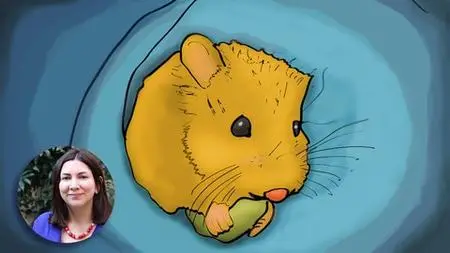 Adobe Illustrator: Create a Quick & Easy Unique Illustration
.MP4 | Video: 1280x720, 30 fps(r) | Audio: AAC, 44100 Hz, 2ch | 467 MB
Duration: 1.5 hours | Genre: eLearning Video | Language: English
Learn how to make an original illustration step by step from scratch in Adobe Illustrator for the web, video, and print.
What you'll learn
Create powerful custom illustrations in minutes using Adobe Illustrator or any similar free or paid program (Photoshop, GIMP, Painter, etc) using simple techniques and basic principles.
Understand image creation best practices regarding copyrights and using free stock images, original photos, and royalty-free images.
Develop the ability to make illustrations that can be used online, in videos, or for print, even if you CAN'T DRAW.
Make unique and inexpensive illustrated gifts for friends and family.
Save and make money creating your own illustrations for yourself and others.
Avoid headaches if and when you lose your work by learning the proper way to save your files.
Requirements
This mini course requires no special equipment aside from a computer and an appropriate software program like Illustrator. (Free trials of Illustrator are available from Adobe).
Description
This quick and dirty course will help you make original, custom illustrations using Adobe Illustrator (or any similar program) in just a matter of minutes that look professional and can be used online, in videos and animations, or for print purposes such as on a poster, letterhead, even a T-shirt or other products.
*Please note that free trial versions of Illustrator are available for download from Adobe's website.
Save money making your own illustrations (and stop paying others to do them for you) and develop skills that can help you start making money illustrating for others. You can also use these simple techniques to make unique illustrations as free gifts for friends and family.
You also don't need to know how to draw. There are actually a HUGE number of graphic designers who CAN NOT draw… but they make up for it by using techniques like the ones in this course and naturally, learning more about layout design, composition, color, typography, and other fundamentals of visual literacy.
You can decide how much time you will spend on each illustration which will then affect your end results. As you do more and more, you can be cranking these out in a matter of minutes and could actually make a little illustration business creating these for others on websites like Fiverr, Elance, and other freelancing websites.
Who this course is for:
This course is for newcomers to Illustrator as well as beginners interested in learning simple and basic techniques for getting started illustrating on the computer.
Advanced traditional fine artists and illustrators looking for ways to take their natural drawing talents from their sketchbooks to a computer environment will appreciate this easy, step by step approach.
Please note this is NOT an in-depth Adobe Illustrator course. Students looking for intermediate to advanced Illustrator training would be better off taking a longer, comprehensive course.