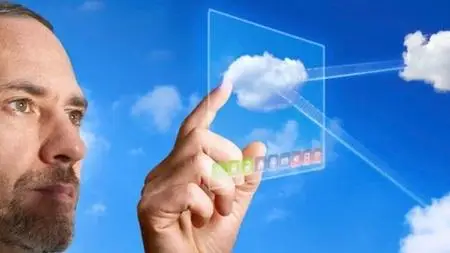 Google Cloud Platform (GCP) Data Storage Management
.MP4 | Video: 1280x720, 30 fps(r) | Audio: AAC, 44100 Hz, 2ch | 1.2 GB
Duration: 5 hours | Genre: eLearning Video | Language: English

Understanding Cloud Storage and Data Services
What you'll learn
Specify data storage options and follow the decision tree for their GCP applications
Setup a GCP Cloud Storage bucket, folder and upload objects
Setup a Cloud SQL Instance and understand basic capabilities
Setup other services such as Cloud Spanner, Bigtable and Cloud Datastore
Migrate from AWS S3 to Cloud Storage
Migrate from one GCP Zone to another as well how to migrate from your private cloud
How to download and use gsutil
How to monitor your data storage
Requirements
Access to a Google Cloud Platform account such as a free tier.
Description
Google Cloud
During this course we will cover storage requirements around Google Cloud Platform which has you enterprise covered. GCP offers object storage for different needs and price points as well as managed MySQL and globally-scalable NoSQL databases. GCPs archival storage provides industry-leading pricing with the performance of disc.
Different applications and workloads require different storage and database solutions. GCP offers a full suite of industry-leading storage services that are price performance and meet your needs for structured, unstructured, transactional, and relational data. This course will help you identify the solutions that fit your scenarios, whether they are mobile applications, hosting commercial software, data pipelines, or storing backups.
Why use GCP Storage and database products?
Higher Productivity is gained through Quick Access to Innovation: G
Less Disruption is Caused When Users Adopt New Functionality:
Employees Can Work From Anywhere:
Google Cloud Allows Quick Collaboration:
Customers are protected by Google's Investments in Security:
Less Data has to be stored on Vulnerable Devices:
Customers get Higher Uptime and Reliability
Control and Flexibility Available to Users
Google's Economies of Scale Let Customers Spend Less:
Who this course is for:
Someone who wants better insight into the Google Cloud Platform Data Storage Products
Someone who wants to understand capabilities of GCP Cloud Storage
Someone who wants to understand capabilities of GCP Cloud SQL
Someone who wants to understand capabilities of GCP Spanner
Someone who wants to understand how to migrate data to the GCP Cloud Storage