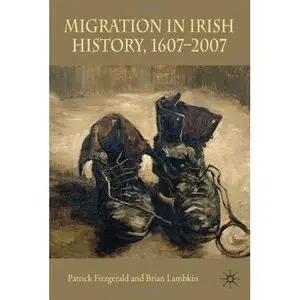 Migration in Irish History 1607-2007
Publisher: Palgrave Macmillan | ISBN: 0333962419 | edition 2009 | PDF | 256 pages | 3,3 mb
Migration–people moving in as immigrants, around as migrants, and out as emigrants–is a major theme of Irish history. These three migratory flows are usually considered in isolation and in relation to specific periods. This is the first book to offer both a survey of the last four centuries and an integrated analysis of migration, reflecting a more inclusive definition of the 'people of Ireland'. Readers are introduced to a rich and varied array of primary source material, the relevant secondary literature and key historical debates.Migration in Irish History, 1607-2007 is the first book to survey the theme of migration in Irish history over four centuries and to examine the dynamic relationship between its immigrants (including return migrants), internal migrants, and emigrants. The approach is based on the reconstruction of individual migration stories, and detailed use is made of maps, paintings and drawings to illustrate the migrant experience. Key terms are home, family and diaspora. The book traces how Ireland, since the Flight of the Earls (1607) and the Plantation of Ulster, developed as a site of diaspora for the peoples of Britain and rest of the world; and how the countries of the rest of the world developed as sites of diaspora for the peoples of Ireland. It prompts the question of how a better understanding of our migration past might help us meet the current challenges of immigration and building a shared future.