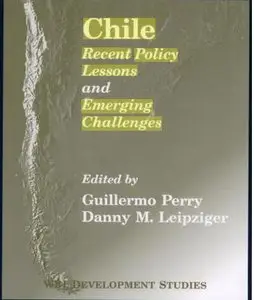 Chile: recent policy lessons and emerging challenges
World Bank Publications | 1999-02-09 | ISBN 0821345001 | 437 pages | PDF | 2 mb
'The Chilean model has been expostulated for some time in the Latin American and Caribbean region and elsewhere because it appeared that the country, despite terrible political and economic turmoil, embodied important lessons about economic management.'Over the last 15 years, Chile has been the Latin American country with the most consistent and successful economic record. The success of Chile's economic reforms and the subsequent dramatic increase in real income are well known. To a large extent, Chile's positive fiscal outcomes have been the result of sound policies as well as sound fiscal institutions. However, there is room for improvement in the education and health sectors, and the results for Chile in terms of equality of income are not positive.