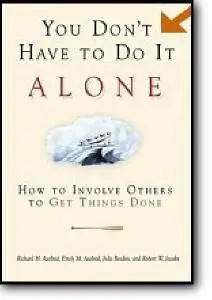 Richard H. Axelrod, et al, «You Don't Have to Do It Alone: How to Involve Others to Get Things Done»
Berrett-Koehler Publishers | ISBN 157675278X | 2004 Year | CHM | 0,69 Mb | 168 Pages
You Don't Have to Do It Alone takes a systematic approach to getting things done by involving others. It lays out a simple, straightforward plan of action for finding the right people and keeping them energized, enthusiastic, and committed until the work is completed. Examples and anecdotes from corporations, government and the non-profit sector illustrate helpful tools and techniques for resolving issues.