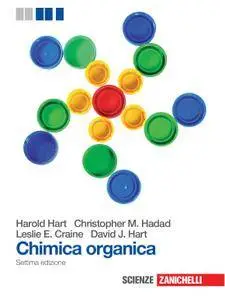 Harold Hart, Leslie E. Craine, David J. Hart – Chimica organica (2012)
Italian | Zanichelli | 2012 | True PDF | Pages 562 | ISBN: 8808193500 | 49.4 MB
Un libro che affronta la chimica organica sottolineandone i collegamenti con la vita di tutti i giorni. Le spiegazioni sono efficaci e incisive grazie all'uso di modelli molecolari e di rappresentazioni con mappe di potenziale elettrostatico. Dalle basi della chimica (atomo e carbonio) alla chimica inorganica per concludere il tutto con le macromolecole.
Pe... in ITALIANO CLICCA QUI
>&... Blog Here <<<
If you like this release please support Developer / Publisher and BUY it.
If you'll find that my links are dead please let me know through the Private Messages.
Please DO NOT MIRROR