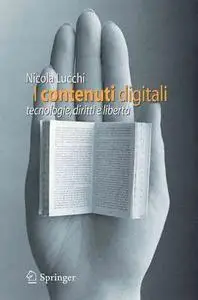 Nicola Lucchi – I contenuti digitali. Tecnologie, diritti e libertà (2009)
Italiano | 2009 | ISBN: N/A | 321 pages | PDF | 6 MB
Il volume ha a oggetto sia gli attuali criteri di distribuzione dei contenuti audiovisivi digitali sia gli emergenti problemi per gli utenti finali non più semplici consumatori ma anche produttori di informazione. In particolare vengono analizzati gli effetti dei nuovi sistemi di gestione dei diritti di proprietà intellettuale per l'accesso ai contenuti cercando di comprendere i meccanismi che hanno permesso ai processi di digitalizzazione di operare un cambio di rotta nelle modalità produttive, distributive e di fruizione dei diversi media. L'indagine propone inoltre le possibili strategie per risolvere o migliorare i fenomeni degenerativi legati alla pervasività della tecnologia come strumento di controllo sociale prendendo in considerazione una revisione della normativa e una serie di misure a tutela degli utenti.
Pe... in ITALIANO CLICCA QUI
>&... Blog Here <<<
If you like this release please support Developer / Publisher and BUY it.
If you'll find that my links are dead please let me know through the Private Messages.
Please DO NOT MIRROR