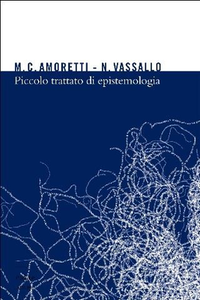 Cristina Amoretti, Nicla Vassallo - Piccolo trattato di epistemologia (2011)
Italiano | 2011 | 237 pages | ISBN: N/A | PDF | 5 MB
La discussione generale sulla filosofia della scienza contemporanea è complicata dal numero e dall'eterogeneità delle scienze, mentre lo studio di temi specifici porta inevitabilmente a dissertazioni specialistiche che mancano nel dare ragione della trama di senso sottostante. Questo "Piccolo trattato di epistemologia" intende occupare uno spazio vuoto, proponendo alcuni temi chiave per la comprensione dei meccanismi alla base della conoscenza scientifica: i rapporti tra filosofia e scienze, siano esse naturali o umane la complessa relazione tra fatti e valori; la distinzione tra scoperta e giustificazione; la necessità di un discorso etico sulla ricerca, che chiami in causa categorie come fiducia, empatia, altruismo ed egoismo. Con un approccio chiaro e rigoroso, il volume intende rivolgersi a quell'ampia fascia di pubblico interessata alle tematiche centrali dell'epistemologia, della filosofia e delle scienze.
Pe... in ITALIANO CLICCA QUI
>&... Blog Here <<<
If you like this release please support Developer / Publisher and BUY it.
If you'll find that my links are dead please let me know through the Private Messages.
Please DO NOT MIRROR