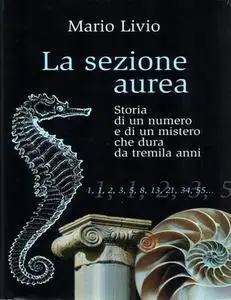 Mario Livio - La sezione aurea. Storia di un numero e di un mistero che dura da tremila anni (2009)
Italiano | 2009 | 416 pages | ISBN: N/A | PDF | 26 MB
Ci sono numeri che da millenni affascinano chiunque si accosti alla matematica. Uno è pi greco, 3,1415… Un altro - meno noto e ancor più sorprendente - è phi, 1,6180… Anche phi, come pi greco, è un numero irrazionale, cioè non si può esprimere con una frazione e ha infinite cifre apparentemente casuali dopo la virgola. Phi è il valore numerico della sezione aurea, scoperta dai pitagorici, definita da Euclide e chiamata, in un trattato di Luca Pacioli illustrato da Leonardo, "divina proporzione". In questo libro Mario Livio illustra i miti e la realtà della sezione aurea e mostra il rapporto tra il mondo fisico, le creazioni artistiche e la limpida bellezza dei numeri.
Pe... in ITALIANO CLICCA QUI
>&... Blog Here <<<
If you like this release please support Developer / Publisher and BUY it.
If you'll find that my links are dead please let me know through the Private Messages.
Please DO NOT MIRROR