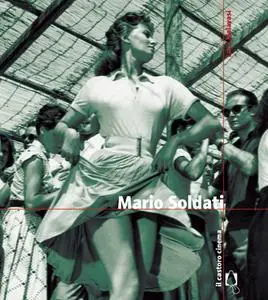 Luca Malavasi - Mario Soldati (2013)
Italiano | 2013 | 208 pages | ISBN: N/A | EPUB/PDF | 10 MB
Editrice Il Castoro rende omaggio al grande regista torinese Mario Soldati, pubblicandone una monografia per la collana del Castoro Cinema: firmato da Luca Malavasi, questo volume si configura come uno studio critico completo sul cinema di Mario Soldati, in cui si prende in considerazione l'interezza del contraddittorio e variegato percorso del regista, dalle prime collaborazioni con Camerini, passando attraverso tutta la sua produzione cinematografica fino al suo diretto coinvolgimento all'interno della televisione italiana a partire dalla fine degli anni '50.
Pe... in ITALIANO CLICCA QUI
>&... Blog Here <<<
If you like this release please support Developer / Publisher and BUY it.
If you'll find that my links are dead please let me know through the Private Messages.
Please DO NOT MIRROR