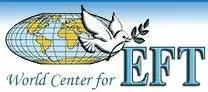 I found this PDF from a link from this yahoo news item:
http://www.prweb.com//releases/2006/6/prweb402297.htm
It led me to this site where you can enter your email and get the PDF directly. You will also be on a mailing list.
"How do I learn EFT?

Free start for beginners: You can learn all the basics for free by getting our Free Get Started Package. It includes the 79 page EFT Manual that gives you the theory and all the tapping points. You can start using EFT (although in a beginner's way) immediately after reading it. The Get Started Package also subscribes you to our free and highly informative EFT Insights Newsletter. This very popular e-zine comes out several times per month and is loaded with tips, announcements and how-to's."
That's all here:
http://www.emofree.com/downloadeftmanual.asp
If you don't want to enter your email, you can download it here:
http://rapidshare.de/files/22118188/EFTmanual_1_.pdf.html
or
http://www.filefactory.com/?a255dc
or
http://www.oxyshare.com/get/94281457544a4109b5b066/EFTmanual.pdf.html
I can't vouch for this, as I am reading it myself right now. It is an 87 page PDF file that has been translated into other languages. I could not find them available on the site, but if you email the author, I bet he would get you to the translated PDFs.