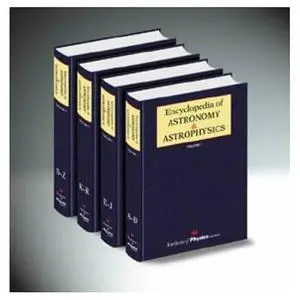 Encyclopedia Of Astronomy And Astrophysics
Nature Publishing Group 2001 and Institute of Physics Publishing 2001
Language: English
PDF 78.20MB+49.29MB
"Synopsis
A collaboration between the Institute of Physics Publishing and Macmillan Reference Ltd, this work presents an extensive and comprehensive reference on astronomy and astrophysics. It has 800 contributors, over 2500 entries, is extensively cross-referenced - over 7500 links, and has extensive indexes - up to 12000 index entries. It should be of interest to undergraduates, graduate students, researchers and professionals, as well as to committed amateurs, librarians and lay people."
(Amazon)
Download (rapidshare.de):
Part1
Part2