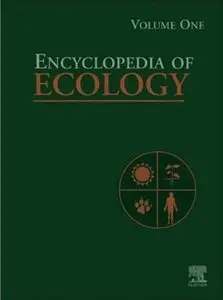 S.E. Jorgensen, Brian Fath, "Encyclopedia of Ecology, Five-Volume Set"
English | 2008-09-17 | ISBN: 0444520333 | 4156 pages | PDF | 175.53 mb
The groundbreaking Encyclopedia of Ecology provides an authoritative and comprehensive coverage of the complete field of ecology, from general to applied. It includes over 500 detailed entries, structured to provide the user with complete coverage of the core knowledge, accessed as intuitively as possible, and heavily cross-referenced. Written by an international team of leading experts, this revolutionary encyclopedia will serve as a one-stop-shop to concise, stand-alone articles to be used as a point of entry for undergraduate students, or as a tool for active researchers looking for the latest information in the field.
Entries cover a range of topics, including:
Behavioral Ecology
Ecological Processes
Ecological Modeling
Ecological Engineering
Ecological Indicators
Ecological Informatics
Ecosystems
Ecotoxicology
Evolutionary Ecology
General Ecology
Global Ecology
Human Ecology
System Ecology
- The first reference work to cover all aspects of ecology, from basic to applied
- Over 500 concise, stand-alone articles are written by prominent leaders in the field
- Article text is supported by full-color photos, drawings, tables, and other visual material
- Fully indexed and cross referenced with detailed references for further study
- Writing level is suited to both the expert and non-expert