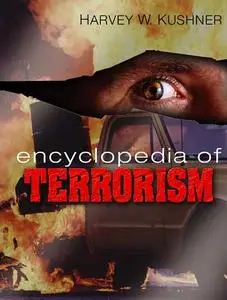 Encyclopedia of Terrorism
ISBN: 0761924086 | Publisher: Sage Pubns | Number Of Pages: 523 pages| PDF | 5.7 mb
Kushner (chair, criminal justice, Long Island Univ.), a noted terrorism expert and frequent guest on CNN, CNBC, and Fox News, here provides the most comprehensive and up-to-date work available on this subject. Begun a year before the 9/11 disaster, this guide presents more than 300 article-length entries, arranged alphabetically and covering such topics as terrorist groups, key terrorists, types of terrorism, and terrorist events (including 9/11). The work begins with an alphabetical list of entries, which are then categorized into 32 general topics in a handy reader's guide. In the entries themselves, Kushner (along with a number of expert contributors) provides a solid, powerful collection of timely data on the who, what, where, when, and why of international terrorism. Each entry contains many cross references and a detailed list of suggested further readings, augmented by a large bibliography. The text is further enhanced by the addition of photographs and world maps highlighted with terror sites. Beyond its ample information on the Middle East, the book ranges worldwide to include profiles of animal rights activists, anti-abortion activists, and white supremacists. Finally, Kushner adds a useful chronological listing of key terrorist activities, beginning with the 1865 formation of the KKK and ending with the October 12, 2002 bombing in Bali. Kushner's work easily updates Alex P. Schmid's Political Terrorism, although Schmid's bibliography is larger (but now dated), and greatly expands Harry Henderson's Library in a Book: Terrorism. Essential for all academic and larger public libraries.