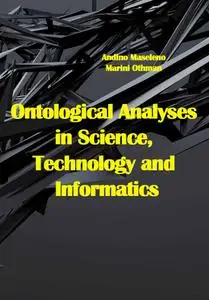 "Ontological Analyses in Science, Technology and Informatics" ed. by Andino Maseleno, Marini Othman
ITExLi | 2020 | ISBN: 1789855489 9781789855487 1789855470 9781789855470 1838810927 9781838810924 | 72 pages | PDF | 7 MB
This book is the illustration of application of the concept of ontology approach understood in the modern and exact way, it is the presentation of the Ontology science. This book covers the examples of the modern ontology approach, especially the approach in the branch of the Information Science dealing with the Inference and Proof, Knowledge patterns, Cross-Application Communication, Diagnosis and Expert systems in Health and Food and the Taxonomy problems.The intended readers of this book are researchers, students and all the practitioners in the field.