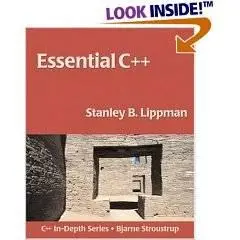 Stanley B. Lippman,«Essential C++»
Addison-Wesley | ISBN 0201485184 | PDF | 1,46 Mb | 304 Pages | 1999 Year
Readers can pick up this book and become familiar with C++ in a short time. Stan has taken a very broad and complicated topic and reduced it to the essentials that budding C++ programmers need to know to write real programs. His case study is effective and provides a familiar thread throughout the book."