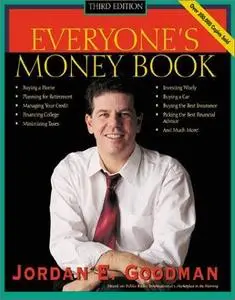 Everyone's Money Book
by Jordan E. Goodman
Kaplan Business | ISBN: 0793142245 | PDF | 992 Pages | 7.61 MB
Here are money answers for a dynamic financial world.
When you want straight answers about money, and 6,000 resources for more details, grab Everyone's Money Book. It is the most comprehensive, accessible, and user friendly financial reference available. This practical dollars and sense know-how gives the highest investment returns in self education. So take charge of your money!