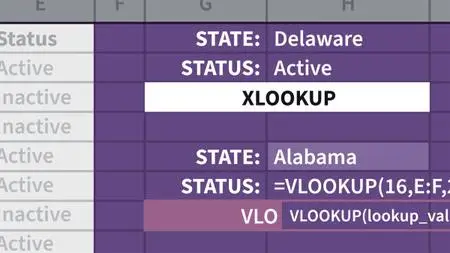 Excel: VLOOKUP and XLOOKUP for Beginners Online Class
Duration: h m | .MP4 1280x720, 30 fps(r) | AAC, 48000 Hz, 2ch | 67.8 MB
Level: Beginner | Genre: eLearning | Language: English
Many Excel users hear "VLOOKUP" and envision a complicated function reserved only for power users. Not so! VLOOKUP—and XLOOKUP, the newer version for 365 subscribers—are among Excel's most powerful functions, yet you can master them with a few simple steps. In this mini-course, Jess Stratton walks you step-by-step through creating a simple lookup in Excel using both VLOOKUP and XLOOKUP, then shows you how to error-proof your formulas. Supercharge your Excel skills and save time with these powerful lookup functions.
More Info