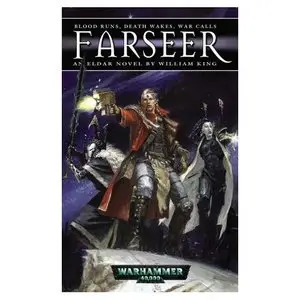 William King - Farseer
Black Library | 2002 | ISBN 184154244X | 288 pages | PDF | 1.2 Mb
The eldar farseers can see the future - or more particularly, the futures. Endless possibilities stretch ahead of the galaxy. By manipulating events, the eldar can bring peace, for a time. But they are not powerful anymore - so they must find an agent. They must find one very special human being.