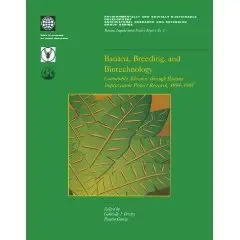 Bananas, Breeding, and Biotechnology: Commodity Advances Through Banana Improvement Project Research
World Bank Publications | May 1999 | ISBN: 0821344986 | 62 pages | PDF | 1 mb
The country study is based on the findings of several missions that visited Slovenia during the second half of 1997 and 1998. The report analyzes economic developments of the past few years and policy options linked to the challenges faced by Slovenia in its pursuit of European Union membership. The report is composed of two volumes. Volume I is a summary report that condenses main findings and conclusions.