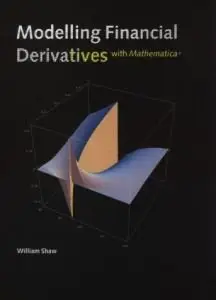 Modeling Financial Derivatives With Mathematica
Cambridge University Press | 1999-01-28 | ISBN: 052159233X | 550 pages | PDF | 5,3 MB
The idea behind this book is to use Mathematica® to provide a wide range of exact benchmark models against which inexact models can be tested and verified. In so doing, the author is able to explain when models and numerical schemes can be relied on, and when they can't. Benchmarking is also applied to Monte Carlo simulations. Mathematica's graphical and animation capabilities are exploited to show how a model's characteristics can be visualized in two and three dimensions. This product will prove of inestimable worth for financial instrument valuation and hedging, checking existing models and for analyzing derivatives; it can be used for professional or training purposes in financial institutions or universities, and in MBA courses.