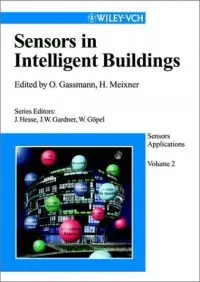 Sensors Applications, Volume 2
PDF | ISBN : 3527295577) | John Wiley & Sons | 2001 | 14 MB | 400 pages
Taken as a whole, this series covers all major fields of application for commercial sensors, as well as their manufacturing techniques and major types. As such the series does not treat bulk sensors, but rather places strong emphasis on microsensors, microsystems and integrated electronic sensor packages. Each of the individual volumes is tailored to the needs and queries of readers from the relevant branch of industry.
A comprehensive survey for engineers and scientists on the different sensor types for energy efficiency, security, maintenance management and smart house devices. As such, the text covers air conditioning, large premises control, service and installation monitoring as well as emergency control. It also discusses the strengths and weaknesses in each case, illustrating which sensor is used in which subsystem and why.