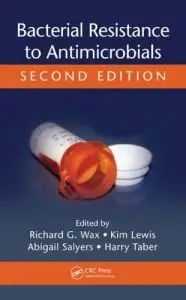 Bacterial Resistance to Antimicrobials, Second Edition
CRC | ISBN: 0849391903 | Edition - 2007-12-05 | PDF | 448 pages | 4.4 MB
The enormous genetic flexibility of bacteria jeopardizes the usefulness of currently available antibiotics, and requires new approaches to antibiotic discovery and development. Antimicrobial resistance can be acquired in a short time frame, both by genetic mutation and by direct transfer of resistance genes across genus and species boundaries. Understanding mechanisms of resistance is crucial to the future of antimicrobial therapy. Extensively revised, with contributions from international leaders in their fields, Bacterial Resistance to Antimicrobials, Second Edition blends scientific and practical approaches to the social, economic, and medical issues related to this growing problem. The book begins with a history of antimicrobial agents and bacterial resistance, and outlines the forces that contributed to the abuse of antibiotics and precipitated the current crisis.