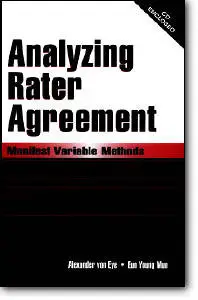 Alexander von Eye, Eun Young Mun, «Analyzing Rater Agreement - Manifest Variable Methods»
Lawrence Erlbaum Associates | ISBN 080584967X | 2005 Year | PDF | 8,17 Mb | 200 Pages
Agreement among raters is of great importance in many domains. For example, in medicine, diagnoses are often provided by more than one doctor to make sure the proposed treatment is optimal. In criminal trials, sentencing depends, among other things, on the complete agreement among the jurors. In observational studies, researchers increase reliability by examining discrepant ratings. This book is intended to help researchers statistically examine rater agreement by reviewing four different approaches to the technique.