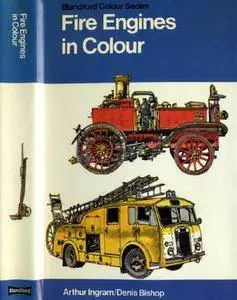 Arthur Ingram, Denis Bishop - Fire Engines in Colour (Blandford Colour Series)
Blandford Press | 1973 | ISBN: 0713706279 | English | 235 pages | PDF | 30.06 MB
Text includes Descriptions, Fire Appliance Design, and Appliance Types. Color pictures of fire engines from 1829-1973; a few color pictures of uniforms, fire insurance marks, equipment. 2 drawings illustrate mechanical parts; 2 drawings illustrate layout of equipment. Double page color picture of The Fire of London, 1666.