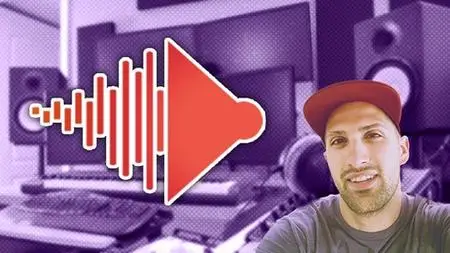 FL Studio 20 Intermediate Course: Learn Advanced Concepts
.MP4 | Video: 1280x720, 30 fps(r) | Audio: AAC, 44100 Hz, 2ch | 4.99 GB
Duration: 4.5 hours | Genre: eLearning | Language: English

FL Studio course on how to create music that is commercially ready to compete with professional music
What you'll learn
Properly master your music with new loudness LUFS standards.
Arrange a song with TONS of emotion, and communicate with your listeners.
Mix a song with sub groups, sends, and achieve a well-balanced mix.
Stay organized while mixing, and best export settings for your songs.
Learn proper gain staging, and avoid common audio myths.
Understand your goal and focus of your song
When to use EQ, the Dangers of EQ, and best practices of using EQ
When to use Compression, the Dangers of Compression, and best practices of using Compression
Setting up sidechain compression effectively
Requirements
Have FL Studio (Course relates to any DAW, though!)
Understand how to compose a beat. (This course is for intermediate to advanced users of FL Studio who want to learn how to release a commercial song that competes with professional releases.)
Description
This course is LASER-FOCUSED to intermediate FL Studio producers.
Producers who already know how to make beats, but struggle with mixing, arrangement, and mastering.
A lot has changed in recent years of music production in terms of the loudness wars, loudness normalization (LUFS), and the information needed to produce high-quality music with BEST PRACTICES.
If you're tired of seeking for information which never has all the details about all aspects to prepare a song for commercial release, you have landed on the right page.
This is an in-depth music production course covering everything that's required to know about creating high-quality music, and music that competes with your favorite artists/producers.
FL Studio Intermediate Course contains TONS of hidden tidbits; the information you're wanting to know, but can never find within tutorials or forums.
Everything you need to know is right here in this course.
Feel free to check out the course curriculum.
We cover everything from:
Gain staging + Overall Balance (and debunking some common myths with gain staging)
How and when to use EQ and Compression (also when NOT to use EQ/Compression)
Mixing this track from beginning to end!
Setting up Subgroups + Sends for a quick workflow, while taking advantage of parallel routing
Building Out the Song Structure (We actually arrange the beat, talk about different approaches, and introduce you to a term GratuiTous has coined over the years called Audio Painting™.)
Mastering: Preparing Your Track for the World! (What's the goal of mastering, understanding the loudness wars/loudness normalization (LUFS), my personal mastering chain and mastering plugins which will achieve your desired result of that commercial sound!)
How to properly export your song to get the best quality in FL Studio
Staying organized for the long-term as a music producer
This course will truly be the tipping point for those of you who have been producing for 3-4 years and are ready to understand what it takes to prepare your tracks as a commercial release.
Who is the course instructor, and what authority does he have?
GratuiTous is your instructor.
He has released 8 professional beat tapes on Spotify, is the host of the podcast 'Music Production Made Simple', and has created over 18 premium FL Studio courses. He has also worked with a GRAMMY-Nominated recording artist.
Who this course is for:
Intermediate producers who already have knowledge of FL Studio and how to make beats, but want to learn best practices to release a professional song.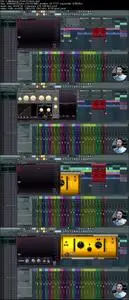 Bookmark My Blog & Visit it Daily for More Video Tutorial