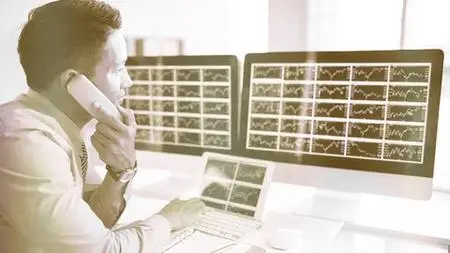 Forex Trading Beginners Course & Profitable Strategy!
.MP4 | Video: 1280x720, 30 fps(r) | Audio: AAC, 44100 Hz, 2ch | 350 MB
Duration: 34 mins | Genre: eLearning | Language: English
New To Forex Trading? Learn To Trade Forex Today With This Easy Beginner's Course, With A Professional Full-Time Trader.
What you'll learn
Forex Day Trading
You'll Go From Knowing Nothing About Trading Through To Being Knowledgeable & Ready To Trade Today
A Simple, Profitable Forex Trading Strategy That's Proven To Work
How To Profit From The Forex Markets As Soon As Today
Requirements
No
Description
Are you new to forex trading, or day trading in general but don't want to spend hours and days of your time learning to trade? If so, this condensed but concise 35 minute course is for you.
By the end of this course you will be ready to trade Forex like a professional trader, profiting from the markets as soon as in one hour's time. I've even included a completely FREE profitable strategy that you can trade and profit by using straight away!
In this course, via short but detailed video lessons, we will cover;
- What Is Forex?
- How & Where To Open A Trading Account
- How To Read A Chart
- What Are Indicators & How To Use Them
- A Profitable Strategy
- Placing A Real Trade, Live!
- Edge; What Is It & Why Do We Need It?
- Trading Terminology
- Advice & Guidance From A Professional Trader
Who this course is for:
Beginner Forex Traders
People Who Are New To Forex Trading, Or Trading In General
People Who Want To Make Money Online From The Comfort Of Their Home
People Looking For A Second Income