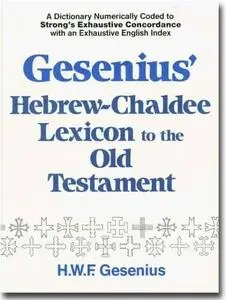 Gesenius' Hebrew and Chaldee Lexicon to the Old Testament
by Samuel Prideaux Tregelles | Baker Book House | 1990 | 919 pp | ISBN 0801037360 | JPG 180 dpi | ~318 MB
amazon.com link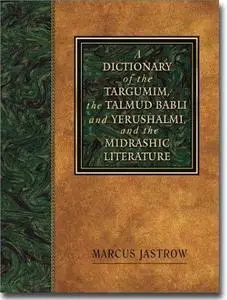 A Dictionary of the Targumim, the Talmud Babli and Yerushalmi, and the Midrashic Literature
by Marcus Jastrow | Hendrickson Publishers | 2006 | 1736 pp | ISBN 1565638603 | PDF | ~143 MB
amazon.com link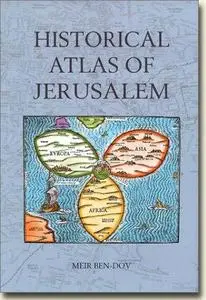 Historical Atlas of Jerusalem
by Meir Ben-Dov | Continuum International Publishing Group | 2002 | 400 pp | ISBN 082641379X | PDF | ~18 MB
amazon.com link
Dedicated to Vah Vus
The Gesenius dictionary - the most authoritative dictionary of Biblical Hebrew - was scanned by me, while the other two volumes were found at the Chinese P2P site verycd.com (exactly at
http://lib.verycd.com/2006/09/02/0000118402.html
). Jastrow's dictionary is just as important for Aramaic as is Gesenius's for Hebrew.
My scan of Gesenius consists of relatively large resolution jpg files (I have originally scanned them at 300 dpi, but the version uploaded here is reduced to 60%, that is, to 180 dpi, to spare bandwidth). I have also prepared to it a descript.ion file, displaying the first word of each page in Latin transcription. This makes the use of the dictionary very handy in ACDSee. I prepared this a couple of years ago and could take very good use of it.
If you will be interested, some more important dictionaries/grammars/textbooks of Classical languages (Hebrew, Greek, Latin, Syriac) will follow.
Download:
Gesenius:
http://rapidshare.de/files/35822224/Gesenius.part1.rar
http://rapidshare.de/files/35833155/Gesenius.part2.rar
http://rapidshare.de/files/35844019/Gesenius.part3.rar
http://rapidshare.de/files/35752820/Gesenius.part4.rar
Jastrow:
http://rapidshare.de/files/35707373/A.Dictionary.of.the.Targumim_.Talmud.Bavli.Yerushalmi.and.Midrashic.Literature.part1.rar
http://rapidshare.de/files/35699504/A.Dictionary.of.the.Targumim_.Talmud.Bavli.Yerushalmi.and.Midrashic.Literature.part2.rar
Ben-Dov:
http://rapidshare.de/files/35429643/Martin.Gilbert.-.Jerusalem.Historical.Atlas.1987.rar