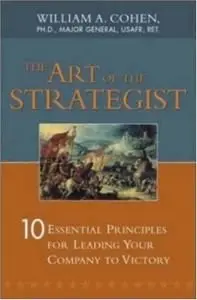 The Art of the Strategist
AMACOM | 2004-06 | ISBN: 081440782X | 256 pages | PDF | 1 MB
From ancient battlefields to the modern business landscape, competitors have tried innumerable approaches to conquering adversaries. Success for the victors has taken many forms and traveled many paths, but at its heart, winning strategy can be boiled down to ten universal principles. When learned and implemented, these principals become powerful drivers of business excellence.