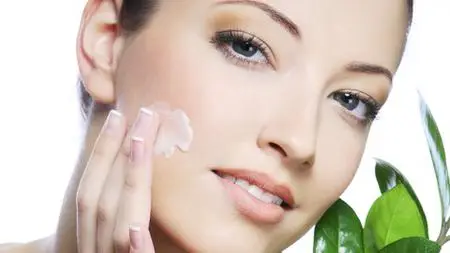 How to Get Nice & Healthy & Clear Skin Using Home Remedies
Duration: 59m | .MP4 1280x720, 30 fps(r) | AAC, 44100 Hz, 2ch | 442 MB
Genre: eLearning | Language: English
Complete Guideline to Get Nice & Healthy & Clear Skin Using Home Remedies
What you'll learn:
How to Get Nice Skin
Using Effective Products
How to Get Healthy Skin
Eating a Healthy Diet
How to Get Clear Skin Using Home Remedies
Aloe Vera gel, Egg white mask
Zinc supplements, Daily cleansing
Using Milk and Honey as a Face Mask
Requirements:
There is no prerequisites
Description:
Hello Guys!
                 Welcome to my course on "How to Get Nice & Healthy & Clear Skin Using Home Remedies"
So, In this Course we will learn About Skin care Using Home Remedies:
Everyone wants an easy way to have clear, wrinkle free, beautiful skin. But it's hard to find a trick that really works. Both women and men find themselves with acne, dead skin, and even wrinkles at any age. if you want nice skin, you can get it by cleaning regularly and using products tailored to the needs of your skin.
Skin is extremely important for good health, since it is the largest organ and protects the rest of your body from germs and infectious agents. While many people want healthy skin because of the radiant appearance it provides, it can also be an indicator of overall health, and having healthy skin starts with having a healthy body. Skincare and anti-aging products are huge industries, but taking care of your skin has just as much to do with how you treat your body and what you put into it as it does what you put on it.
There's no shortage of acne products and medications out there, but many of them can be pretty harsh on your skin. If you're interested in trying out a few natural home remedies, you've come to the right place! We've created a helpful list of options for you to try and we'll walk you through how each one works.
Milk and honey have been used since the ancient times for beauty, including Queen Cleopatra of ancient Egypt! Both milk and honey make excellent moisturizers. Honey is also antibacterial, which makes it great for managing acne, while milk is great for toning and soothing the skin. This article will show you how to use milk and honey as a face wash, a face mask, and a face scrub. Keep in mind, however, that it make take a few days before you start seeing any results.
Thank you!
Who this course is for:
Anyone can take this course
College level students can take this course
Household women can take this course
Teenagers can take this course
More Info