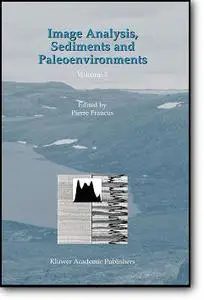 Pierre Francus (Editor) , «Image Analysis, Sediments and Paleoenvironments»
Springer | ISBN 1402020619 | 2005 Year | PDF | 8,73 Mb | 330 Pages
This seventh volume of the DPER series examines imaging techniques for sedimentologists, paleolimnologists, paleoceanographers and microscopists working on issues related to paleoenvironmental reconstruction. It will help the researcher or graduate student to understand every step involved in the imaging process, from image acquisition to measurements. Procedures are described to ensure that the right protocols and methodology are selected to solve a particular issue, and to evaluate the validity of scientific results. Case studies illustrate the wide range of information that can be obtained from many kinds of sediments (marine, lacustrine and aeolian) and different types of samples (cores, embedded blocks, microscopic slides) using different regions of the electromagnetic spectrum (visible, UV, IR, X-ray). The volume provides comprehensive protocols, guidelines, and recommendations for the use of low cost image analysis techniques, to facilitate intercomparisons of measurements.
Password (if required):
:
www.AvaxHome.ru
Download from Rapidshare
Бонус | Bonus
My other uploaded eBooks (1900+) - links and descriptions
Другие книги, закаченные мной (более 1900) - ссылки и библиографические данные
New!
version 6 (May 03 2006) [1,1 Mb] | Format: txt
Download eBooks list from Mytempdir
Download eBooks list from Rapidshare
If you need a book from the list but the link doesn't work
anymore, send me a message. Also write me about dead links in my other posts, please.
Если Вам необходима книга из списка, а ссылка на нее не работает, то отправьте мне сообщение. Также пожалуйста отправляйте мне сообщения о нерабочих ссылках в моих постах.