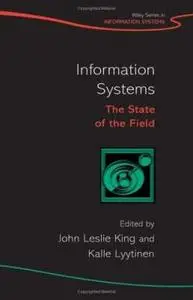 John Leslie King and Kalle Lyytinen, «Information Systems: The State of the Field»
John Wiley & Sons | ISBN 0470017775 | 2 Mb
"Discussion of the precise nature of the Information System discipline has raged for more than twenty years and continues fiercely today. The most interesting aspect of recent debate is not only the sharpness and depth of the arguments, but the diverse conclusions arrived at by participants. Whilst very different, these have all been reached with the genuine aim of strengthening IS scholarship, and they all add to our specific understanding of the discipline in the last two decades. Edited by two of the most prominent academics in the field, this book brings together such perspectives along with wider contextual discussion to provide a fertile ground for reflection, learning and further debate".