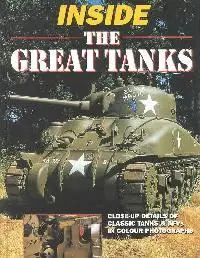 Inside The Great Tanks
128 pages | ISBN 1859150144 | English | PDF | 29.53 Mb | Crowood Pr Ltd
This outstanding history is packed with modern color photography of World War II's best-known tanks. Among the armored fighting vehicles covered are the legendary M4 Sherman, the most famous tank of WWII; the Churchill and Cromwell, which battled their way from Normandy to Hamburg; the Russian T-34, triumphant over the Germans from Stalingrad to the streets of Berlin; and the M60 Patton and Super Sherman, which saw fierce fighting in the Middle East. The collection even includes a rare German Hetzer, a tank-destroyer which took its toll on Allied armor in the last months of the War.
Download