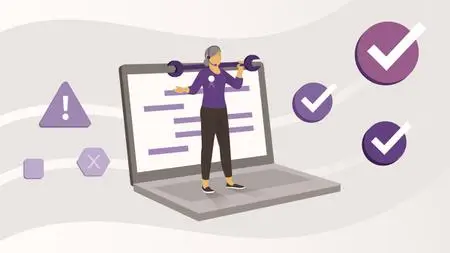 IT Service Management: ISO/IEC 20000-1
.MP4, AVC, 1280x720, 30 fps | English, AAC, 2 Ch | 2h 13m | 387 MB
Instructor: Mark Thomas
ISO/IEC 20000-1 is the international standard for IT service management developed by the International Organization for Standardization (ISO) and International Electrotechnical Commission (IEC). It defines the best practices for the delivery of services to meet the needs of an organization and its customers, which has become increasingly necessary in today's ever-evolving business world. Adopting this standard enables your organization to control risks and achieve business benefits and support the continual improvement of service delivery.
In this course, instructor Mark Thomas helps you understand the scope, objectives, key terminology and high-level requirements of the ISO/IEC 20000-1 standard, how it is used in a typical IT service provider organization, and the main elements of the certification process, with tips on how you can prepare. Learn how the ISO/IEC 20000-1 provides real, actionable, and valuable guidance on establishing, implementing, maintaining, and continually improving the service management system at your enterprise.