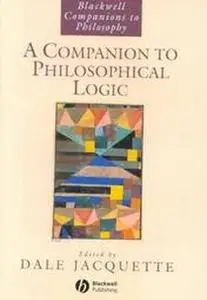 Dale Jacquette, «A Companion to Philosophical Logic»
Blackwell Publishers | February 2002 | ISBN: 0631216715 | DjVu | 816 Pages | 3,53 MB
This collection of newly commissioned essays by international contributors offers a representative overview of the most important developments in contemporary philosophical logic. Written by experts from a variety of different logical and philosophical perspectives, the volume presents controversies in philosophical implications and applications of formal symbolic logic.
Each section features contributors currently active in research who explain the central ideas of their special field and take a philosophical stand on recent issues in the intersection of logic and analytic philosophy. Taken together the essays survey major trends and offer original insights to advance research and philosophical discussion. A Companion to Philosophical Logic provides a comprehensive state-of-the-art handbook for students and professional researchers in philosophical logic.