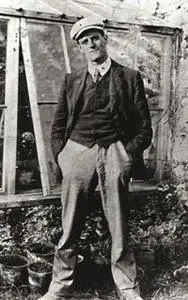 James Joyce, «Ulises»
PDF | 0,82/4,2 Mb | 482 pages | Spanish
Ulysses
As he was completing work on Dubliners in 1906, Joyce considered adding another story featuring a Jewish advertising canvasser called Leopold Bloom under the title Ulysses. Although he did not pursue the idea further at the time, he eventually commenced work on a novel using both the title and basic premise in 1914. The writing was completed in October, 1921. Three more months were devoted to working on the proofs of the book before Joyce halted work shortly before his self-imposed deadline, his 40th birthday (2 February 1922).
Thanks to Ezra Pound, serial publication of the novel in the magazine The Little Review began in 1918. This magazine was edited by Margaret Anderson and Jane Heap, with the backing of John Quinn, a New York attorney with an interest in contemporary experimental art and literature. Unfortunately, this publication encountered censorship problems in the United States; serialization was halted in 1920 when the editors were convicted of publishing obscenity. The novel remained banned in the United States until 1933.
At least partly because of this controversy, Joyce found it difficult to get a publisher to accept the book, but it was published in 1922 by Sylvia Beach from her well-known Left Bank bookshop, Shakespeare and Company. An English edition published the same year by Joyce's patron, Harriet Shaw Weaver, ran into further difficulties with the United States authorities, and 500 copies that were shipped to the States were seized and possibly destroyed. The following year, John Rodker produced a print run of 500 more intended to replace the missing copies, but these were burned by English customs at Folkestone. A further consequence of the novel's ambiguous legal status as a banned book was that a number of 'bootleg' versions appeared, most notably a number of pirate versions from the publisher Samuel Roth. In 1928, a court injunction against Roth was obtained and he ceased publication.
1922 was a key year in the history of English-language literary modernism, with the appearance of both Ulysses and T. S. Eliot's poem, The Waste Land. In Ulysses, Joyce employs stream of consciousness, parody, jokes, and virtually every other literary technique to present his characters. The action of the novel, which takes place in a single day, 16 June 1904, sets the characters and incidents of the Odyssey of Homer in modern Dublin and represents Odysseus (Ulysses), Penelope and Telemachus in the characters of Leopold Bloom, his wife Molly Bloom and Stephen Dedalus, parodically contrasted with their lofty models. The book explores various areas of Dublin life, dwelling on its squalor and monotony. Nevertheless, the book is also an affectionately detailed study of the city, and Joyce claimed that if Dublin were to be destroyed in some catastrophe it could be rebuilt, brick by brick, using his work as a model. In order to achieve this level of accuracy, Joyce used the 1904 edition of Thom's Directory— a work that listed the owners and/or tenants of every residential and commercial property in the city. He also bombarded friends still living there with requests for information and clarification.
The book consists of 18 chapters, each covering roughly one hour of the day, beginning around about 8 a.m. and ending sometime after 2 a.m. the following morning. Each of the 18 chapters of the novel employs its own literary style. Each chapter also refers to a specific episode in Homer's Odyssey and has a specific colour, art or science and bodily organ associated with it. This combination of kaleidoscopic writing with an extreme formal, schematic structure represents one of the book's major contributions to the development of 20th century modernist literature. The use of classical mythology as a framework for his book and the near-obsessive focus on external detail in a book in which much of the significant action is happening inside the minds of the characters are others. Nevertheless, Joyce complained that, "I may have oversystematised Ulysses," and played down the mythic correspondences by eliminating the chapter titles that had been taken from Homer.
Joseph Strick directed a film of the book in 1967 starring Milo O'Shea, Barbara Jefford and Maurice Roëves. Sean Walsh directed another version released in 2004 starring Stephen Rea, Angeline Ball and Hugh O'Conor. Neither film really manages to convey the full scope of Joyce's masterpiece, however, and each only covers the text selectively. It is debatable whether such an ambitious and complex work could ever be satisfactorily filmed.