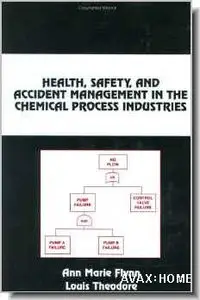 Ann Marie Flynn, "Health, Safety, & Accident Management in the Chemical Process Industries" (2nd edition)
CRC Press | ISBN 0824706757 | 2001 Year | DjVu | 6,51 Mb | 680 Pages
Analyzes health and hazard risk assessment in commercial, industrial, and refining industries. Emphasizes legal requirements, emergency planning and response, safety equipment, process implementation, and occupational and environmental protection exposure guidelines. Presents applicatoins and calculations for risk analysis of real systems, as well as numerous end-of-chapter examples and references.