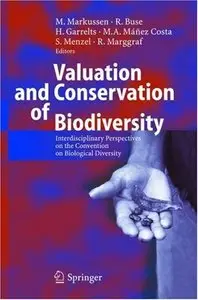 M.Markussen R.Buse"Valuation and Conservation of Biodiversity"
Springer; 1 edition | English | ISBN-3540240225 | 430 pages | PDF | 6 MB
The goal of this transdisciplinary book is to identify the problems and challenges facing implementation of the Convention on Biological Diversity (CBD) – from the global, regional and local points of view. The valuation and conservation of biodiversity constitute critical first steps necessary for the adequate protection of the environment. The authors give insights into the current trends in this field and on the influences the CBD exerts.