A Friend Indeed
by Mary Engelbreit "That old line about counting blessings…"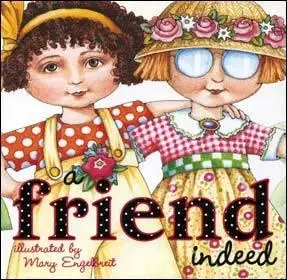 Publisher: Andrews McMeel Publishing | ISBN 0740729047 | 2002 | PDF | 40 Pages | 16.9 Mb
Let a friend know they mean the world to you by giving them Mary Engelbreit's newly styled gift book, A Friend Indeed. With a new size of 5 x 5 and Mary's timeless friendship art brought to life in a whole new way, fans will certainly want to pick these up for birthday presents, Christmas presents, or just to say "thank you for being my friend." Mary Engelbreit's friendship-themed gift books are always a huge hit with people everywhere. With the turn of each page, you'll see Mary's art together with a touching verse, bring a fresh spark to an ever-popular theme.
Download from RapidShare.com