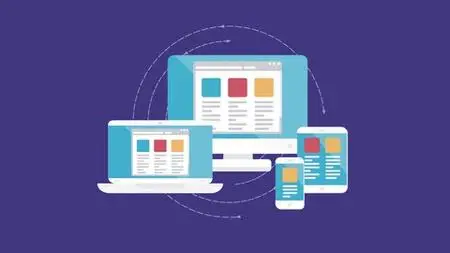 Kurs Tworzenia Stron WWW w HTML i CSS od Podstaw do Eksperta
.MP4 | Video: 1280x720, 30 fps(r) | Audio: AAC, 48000 Hz, 2ch | 7.39 GB
Duration: 46.5 hours | Genre: eLearning | Language: Polski
Naucz się HTML 5, CSS 3, JS, XML, jQuery, AJAX, Responsive web design od podstaw. Wyjaśnię Ci wszystko od A do Z!
What you'll learn
tworzyć od zera stronę WWW w HTML z rozwijanym menu w CSS
pobierać/zmieniać/dodawać zawartość na stronie bez przeładowywania
czym są, jakie są oraz jak korzystać z tagów HTML/selektorów CSS
tworzyć animacje/przejścia
nowości związane z HTML 5: tagi semantyczne, eventy, atrybuty
Responsive Web Design (idealnie wyglądająca strona niezależnie od urządzenia)
różnice między HTML, XHTML, HTML 5, CSS i CSS 3
czym jest jQuery, jQuery UI, jak z nich korzystać i jak tworzyć własne pluginy
pełnego wsparcia CSS 3
video i audio tagów, geolokalizacji
grafikę 2D / 3D (element canvas)
local storage
tworzyć aplikację, która przeniesione pliki z pulpitu ładuje od razu bezpośrednio na serwer z paskiem postępu
wielowątkowych aplikacji w JavaScript
nowych selektorów CSS 3, Web fonts - własne czcionki, rozwijane menu
stworzyć sklep z koszykiem do którego można przeciągać przedmioty. Koszyk automatycznie podlicza kwotę dodanych elementów.
zaokrąglać krawędzie, transformacji 2D/3D
tworzyć gradienty / cienie / przeźroczyste elementy
flex / table layout
AJAX, czyli technologię która umożliwi Ci wczytywanie / sprawdzanie danych na Twojej witrynie przez użytkownika bez przeładowywania lub też przechodzenia na inną stronę
czym jest XML i jego praktyczne zastosowanie w AJAX
tworzyć aplikację: suggestBox - pudełko z podpowiedziami, po wpisaniu pewnej literki, pudełko będzie podpowiadało użytkownikowi co miał na myśli (coś na wzór Google suggest box)
tworzyć aplikację: dynamiczna filtracja danych - po wpisaniu do formularza danych, dane tabelaryczne na stronie będą natychmiast aktualizowane bez przeładowywania strony, dodatkowo będzie zmieniał się URL, przez co użytkownicy będą mogli dzielić się dynamicznie wygenerowaną treścią oraz zaczną działać button'y historii BACK i FORWARD
tworzyć aplikację: rozwijane boxy - po kliknięciu na nagłówek rozwinie się pudełko, którego zawartość będzie pobrana dynamicznie z bazy danych
tworzyć aplikację: podpowiedzi, które po najechaniu myszką na element, pojawią się koło elementu i dadzą użytkownikowi więcej informacji o takim elemencie
tworzyć aplikację: automatyczne odświeżanie zawartości strony - dowiesz się jak sprawić, aby pewna część często zmieniającej się strony, mogła być aktualizowana natychmiast po zmianie bez żadnej ingerencji użytkownika i przeładowywania strony
SASS - rozszerzenie możliwości CSS, zredukujesz czas potrzebny na pisanie i edytowanie CSS
Compass - bibliotekę SASS
Grunt.js - biblioteka wykonująca za Ciebie monotonne zadania jak np. automatyczna kompresja obrazków/CSS/JS czy też dodawanie dodawanie vendor prexifów
Application Cache - aplikacje offline
Requirements
Wszystko wyjaśnione jest w kursie. Nie musisz posiadać żadnych wiadomości. Wystarczą dobre chęci :)
Description
Naucz się wszystkiego od zera. Obal mit, że tworzenie stron internetowych jest trudne. Twórz własne strony WWW od A do Z.
Po moim kursie możesz zostać pożądanym na rynku pracy front-end developerem tzn. osobą, która zajmuje się tym co widać na stronie.
Będziesz znał i rozumiał HTML 5, CSS 3, JS, XML, jQuery oraz AJAX.
Co więcej nauczysz się Responsive Web Design czyli techniki, która sprawi, że Twoja strona będzie wyglądać idealnie na smartfonach jak i na komputerach stacjonarnych.
To jeszcze nie koniec! Przekażę Ci w kursie cenną wiedzę na temat SASS, Compass oraz Grunt.js. Są to biblioteki używane przez profesjonalistów. Oszczędzą Ci one ogromną ilość czasu podczas tworzenia stron!
Po kursie nauczysz się szybko i bezproblemowo tworzyć ładnie wyglądająca stronę, zgodnie z najnowszymi normami.
W każdej lekcji podaję jak najwięcej szczegółów, aby każdy mógł zrozumieć techniki tworzenia stron. Staram się nie tylko uczyć, ale również podczas wyjaśniania radzić jak przyjacielowi co jest "lepsze", a co "gorsze" :-)
Jeśli masz jakiekolwiek pytania związane z poruszonymi tematami to pisz śmiało, zawsze chętnie pomogę :)
Proszę zanim zakupisz kurs oglądnij darmowe lekcje! Nie kupuj kota w worku! Sprawdź jakość kursów przed zakupem!
Naucz się szybko i bezproblemowo tworzyć strony WWW :) Zostań web developerem już dziś!
Who this course is for:
Ten kurs tworzenia stron WWW jest przeznaczony dla każdego. Nie musisz wiedzieć nic na temat tworzenia stron internetowych, aby się za niego zabrać.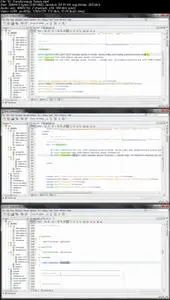 Bookmark My Blog & Visit it Daily for More Video Tutorial