At request. Reupload. Link was deleted.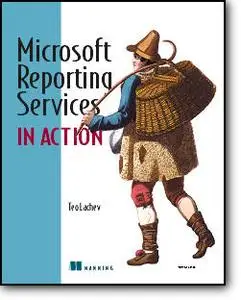 Teo Lachev, «Microsoft Reporting Services in Action»
Manning Publications | ISBN 1932394222 | 2004 Year | PDF | 12 Mb | 656 Pages
Brian Welcker, Group Program Manager, SQL Server Reporting
Services, Microsoft Corporation
"I encourage you to use the ideas in this book and take Reporting Services to the next level."

Computing Reviews
"There are less than a dozen books dealing with MSRS, I think this is the best of the competition."