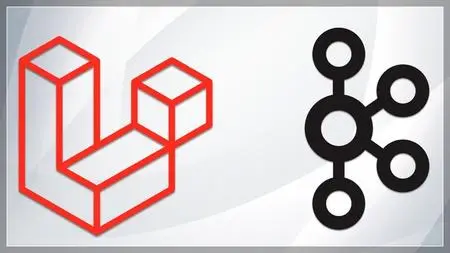 Laravel Microservices: Breaking a Monolith to Microservices
.MP4, AVC, 1280x720, 30 fps | English, AAC, 2 Ch | 4h 44m | 1.85 GB
Instructor: Antonio Papa
Break a Laravel Monolith into Microservices with Apache Kafka and Event-Driven Architecture
What you'll learn
Event Driven Architecture with Apache Kafka
Multiple Database Connections
Internal Http Requests
Run Docker with multiple networks
Create Custom Laravel Queues
Create Custom Composer Packages
Import Data from multiple databases
Requirements
Good understanding of Laravel
Description
Welcome to Laravel and Kafka: Breaking a Monolith to Microservices Course - the course that will take your Laravel development skills to the next level.
Here are some interesting facts:
The average Laravel developer salary in the US is $92,285
However:
The average Kafka developer salary in the US is $97,500
The average Microservices developer salary in the US is $134,546
This means if you are a Laravel developer you have the potential to increase your salary by up to 40% just by purchasing this course!
How this course works
This course will start with a pre-built monolith, the building of the starting app won't be covered in this course. So in this course, you will start immediately with Microservices Architecture, this course is intended for people that have a solid understanding of Laravel and want to learn in a short amount of time more advanced concepts. I am very clear and precise in my way of teaching so this course won't have unnecessary explanations on my part, I will explain what is needed when it is needed.
About Me
I'm a FullStack Developer with 10+ years of experience. I'm obsessed with clean code and I try my best that my courses have the cleanest code possible.
My teaching style is very straightforward, I will not waste too much time explaining all the ways you can create something or other unnecessary information to increase the length of my lectures. If you want to learn things rapidly then this course is for you.
So what are you waiting for, give this course a try and you won't get disappointed.
Who this course is for:
Laravel developers curious about the Microservices Architecture