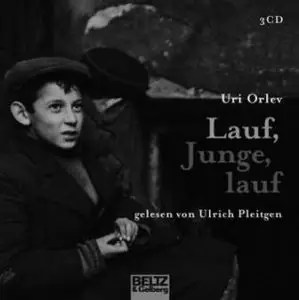 Uri Orlev - Lauf, Junge, lauf
Genre: Roman | Time: 04:04:35 | Publisher: Beltz | ISBN: 3407809492 | 10. Februar 2005
Language: Deutsch | Audiobook in MP3 / 192-320 kbps | 363.84 GB
Beschreibung:
Unter allen Kindern, die plötzlich allein auf der Welt standen, findet sich hier und da ein Kind, das vom Schicksal nicht besiegt wurde, weil seine innere Lebenskraft stärker war als alles andere. Uri Orlev Jurek ist ungefähr neun Jahre alt, als ihm die Flucht aus dem Warschauer Ghetto gelingt. Seitdem ist er völlig auf sich allein gestellt. Bis zum Kriegsende muss er sich durch die Wälder schlagen und trifft dabei Menschen, die ihm helfen, und andere, die ihn verraten werden. Diese bewegende Geschichte beruht auf dem Bericht eines Mannes, der als Kind den Holocaust überlebte.
Download Uri Orlev - Lauf, Junge, lauf:
uploaded.to
filesonic.com
Pass: avaxhome.ws
Mehr Audiobucher von mir findet Ihr in
My Blog
If you'll find that my links are dead please let me know through the Private Messages.
Please DO NOT MIRROR